News Archive 2008
JANUARY 2008 :

Group Chairman's message for 2008

Hi,
In 2007, we see many challenges affecting our business environment.

In the world, the continuing fuel cost increased the operating cost in all segments. Some of the carriers even introduce "Emergency Fuel Surcharge" to cope with the frequent increase in fuel cost. The weakening of U.S currency is affecting the buying power in US and the export market in Asia. The world's demand on shipping space remains strong and we do not foresee any sharp drop of carrier rates in the coming year.

In the industry, we saw Naca took over Confreight in Europe. As a result, there are many changes in agency arrangement among the Europe, Asia and US NVOCC operators. We see more merges to come in the coming year.

Year 2008 marked the 20th anniversary of CWT Globelink. From a modest Singapore office in 1988, CWT GL today has grown to be the leading consolidator in Asia with 75 offices in 14 countires. Over the years, the group has also introduced different products like SOC, nomination program to enhance over services.

CWT GL group will continue to expand the network at strategic locations. Besides the coastal ports, the gruop will be expanding inland aggressively to provide a more comprehensive coverage within the respective country. To further enhance the service, there will be increase in sailing frequency and introduction of more new trade lanes for direct call. As announced in the last annual conference, the group is in the process of building won CFS at various strategic location to provide a more seamless services to our customers.

To promote the group as a caring company, the Singapore office will participate in some charity programs to commensurate with the 20th anniversary of the company. The 20th year anniversary has marked a significant milestone in the history of the group. This is not possible without the support and dedication from each and everyone of you in the Globelink family and Globelink network. I would like to take this opportunity to thank all of you and look forward for your continual support. On behalf of CWT GL group, I wish alla bright new 2008 filled with good health, happiness and wealth.

C W Tan,

CWT Globelink Group Executive Chairman
FEBRUARY 2008 :

CWT Globelink turns 20 !
From a modest Singapore office in 1988, CWT Globelink today has grown to be the leading consolidator in Asia with 75 offices in 14 countries. The 20th year anniversary marks a significant mile stone in the history of the group. This is not possible without the support from our partners, valued customers, friends in the industry and our suppliers.

We would like to take this opportunity to thank all of you and look forward for your continued support.

In celebration of 20 years of support from the community, we like to play our part as a responsible and caring corporate citizen by giving back to the needy in the community.

CWT GLOBELINK will donate S$20cents for every cbm of export cargo booking received in Singapore.

We have chosen to sponsor "Beyond Social Services" which has program to help our less fortunate children and youth from difficult backgrounds.They provide services such as Residential care for children needing care and protection, day care and learning program for children whose families cannot afford educational expenses.

Going forward, CWT Globelink group will continue to expand our network at strategic locations. Beside the coastal ports, the group will be expanding inland aggressively to provide a more comprehensive coverage within the respective country. To further enhance the service, there will be increase in sailing frequency and introduction of more new trade lanes for direct call.
MARCH 2008 :

Globelink Uniexco - Barcelona office was evacuated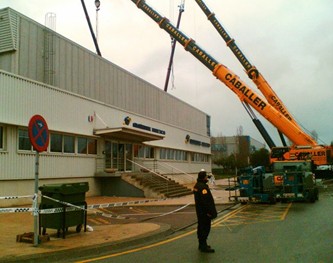 On 13 Feb 2008, a forklift collided against a sustaining pillar in an adjacent warehouse that shared a common wall with GL Barcelona office. After safety inspection by a team of engineers and firemen, our Spanish colleagues have been asked to evacuate the office premise as there was a calculated risk that the roof might collapse.

In the interim, to minimize the operation downtime, their IT team has reinstalled their communication and computer system. Hence GL Uniexco – Spain was operational, but working with limitations since all operation files and documents remained in the office and the authorities blocked off the area; strictly no admission back to office to retrieve the documents due to safety reasons.

Finally after 3 weeks, GL Uniexco has been authorized to re-occupy the office premise and resume full operations. We would like to thank you for your patience and support during these 3 weeks.
APRIL 2008 :

Globelink Egypt is now ranked 2
Globelink Egypt has started providing consolidation and the forwarding services in the Egyptian market during 2006.

In 2007, the company extended its coverage worldwide and was ranked top 5 amongst the 85 NVOCC and forwarding companies in Egypt.

From 2008 Jan/Feb's statistics, GL Egypt has moved to 2 nd position in ranking. The success of the heightened positioning was much credited to the synergistic support from Globelink Group of offices and agents, the consistent effort expended by GL Egypt's team and the good business acumen of setting up the first bonded warehouse in Egypt.

The good tidings would not have been possible without your good support. Thank you.

We look forward to your continuous cargo support to strengthen our foothold in the Egyptian market for many years to come.
MAY 2008 :

CWT expands its logistics capabilities with the official opening of logistics hub 1 and 2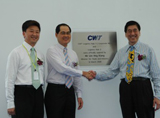 CWT has taken one more step towards its goal of becoming a top global player with the official opening of two logistics facilities in Singapore by Mr Lim Hng Kiang, Minister for Trade and Industry. With a total investment of more than S$80 million (US$58 million) and a combined warehouse space of nearly 1 million sqft, CWT Logistics Hub 1 and 2 are equipped with enhanced storage facilities and features for specialized materials handling. Located close to port terminals, these hubs are energy-efficient using natural lighting and ramps instead of electric lights and cargo lifts.

CWT Director and Group CEO, Mr Loi Pok Yen is confident that such strategies will give the company a distinctive competitive edge. "This translates into a savings of S$0.16 per sqft per month," he explains. The two hubs have been fully taken up by three key clients with chemical giant BASF as the anchor client. In the chemicals logistics space, CWT is the largest in Asia and has about 50 per cent of the market.

CWT is looking to capture an even bigger share of the US$250 billion global 3PL market.In his speech, Mr Lim Hng Kiang, Minister of Trade and Industry put Asian logistics growth at a blistering 10 to 15 percent - twice the global growth rate. In 2007, logistics and supply chain management accounted for 9.4 percent of the Singapore 's GDP. Singapore was ranked as the No. 1 logistics hub in a World Bank shipping survey last year and plays host to 17 of the world's top 25 third party logistics players. "With the stiff competition from major global industry players, CWT is aggressively pushing forth with plans well underway to enhance existing capabilities and infrastructures to keep ahead of the global markets needs," said Mr Loi.
JUNE 2008 :

CWT Globelink has set up a new office in Lianyungang since April 2008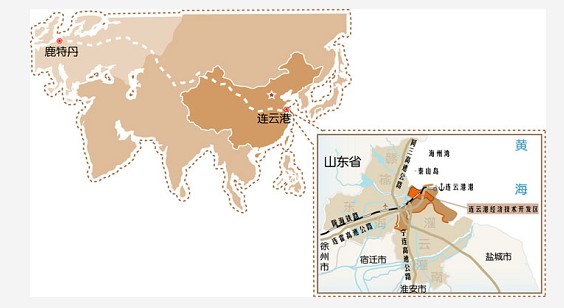 Located in the middle of China east coast and in the northeast of Jiangsu Province , Lianyungang is a coastal city along Huang Hai. It adjoins the Yangtze River Delta in the south and the Bohai Rim in the north, opens to the Pacific Ocean in the east, faces Japan and Korea , and connects Central Asia and Europe as well as China 's central and western regions through Longhai-Lanxin railway in the west.

It is the eastern bridgehead of the New Eurasia Continental Bridge (NECB). Transshipment of containers to WEST of ASIA and EUROPE by rail commences here.

Lianyungang has a total land area of 7,444 square kilometers and a population of 4.82 million. Facing Lian Island, backs on Yuntai Mountain , it embraces a port, which is the origin of its name. Just 4 hours away from Qingdao , Lianyungang port is one of the top 10 container ports in coastal cities of China . In the year 2007, the port's throughput hit 85 million tons and the amount of container handled reached 2 millions TEUs.

CWT Globelink has commenced a new consol service from Lianyungang to Korea - 4 times a week to Pusan , 2 times per week to Incheon and 2 times per week to Pyungtaek.
JULY 2008 :

CWT Globelink Singapore To Be Damco's Export Consolidator To Asia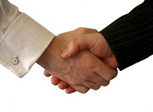 We are proud to announce that CWT Globelink Singapore has been appointed as Damco's devanning and export consolidation business partner. Regardless of the origin, all Damco's Asia destination cargoes will use CWT Globelink Singapore as the Hub.

This new strategic partnership will enable Damco to improve the efficiency of its consolidation operations and reduce the overall operation cost. It also enhances Damco's capability and maintains a high service standard to its global clientele. This synergic partnership will greatly benefit both companies in their respective businesses and operations.

Damco is an integration between Damco Sea & Air and Maersk Logistics' freight forwarding arm, DSL Star Express.

Established in 1988, Damco Sea & Air was the forwarding arm of P&O Nedlloyd. The A.P. Moller - Maersk Group acquired Damco Sea & Air in 2005 in connection with the acquisition of P&O Nedlloyd.

Besides supply chain management services, Maersk Logistics has been providing freight forwarding services for a number of years, since 2001 under the name of 'DSL Star Express'. Together with Maersk Logistics' air-freight and land-base d services, DSL Star Express was renamed 'Damco' since 1 July 2007.
AUGUST 2008 :

UPS
We are proud to announce that CWT Globelink is once again been re-appointed to be the Preferred LCL Service Provider for most Asia origin ports for trade lanes listed hereunder:

• APAC/ANZ ( to all ANZ destinations )

• APAC/APAC ( to all Asia destinations)

• APAC/EMEA ( to Cyprus , Egypt , Kenya , Mauritius , Morocco )

• APAC/LAAM ( to all Latin America destinations except Chile )

This re-appointment is a testimony to the good service and competitive position CWT Globelink provides to many of our major customers with global network. We believe we can continue to deliver values to MNC Forwarders seeking a reliable and partner in joint pursuit of service excellence and cost effective LCL solutions.

For further information about such services, please contact us for a detail discussion.
SEPTEMBER 2008 :

20th anniversary celebration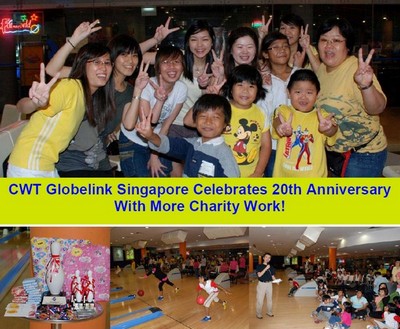 As part of our 20th anniversary celebration, CWT Globelink management & staff spent an enjoyable morning with children from the Beyond Social Services (www.beyond.org.sg), our adopted charity for disadvantaged children in a friendly bowling tournament.
OCTOBER 2008 :

Service Promotion to the United States for all cargo via Globelink's Singapore Hub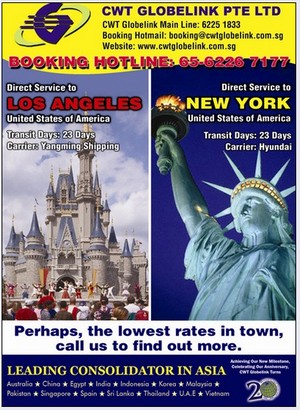 In our renewed effort to enhance our USA services, the Singapore Hub is making a concerted effort to launch a major push to boost our traffic to USA.

Our revised Tariff will be highly competitive. All partners are encouraged to discuss with our Singapore Hub Transhipment Department for any joint development in improving the traffic flow and overall USA offerings.

Do get in touch with Ms Diana Tan @ email: diana@sg.cwt-globelink.com for a discussion, should the need arise.
NOVEMBER 2008 :

No News Update
Sorry. There is no news update for this month.
DECEMBER 2008 :

CWT Globelink Annual Conference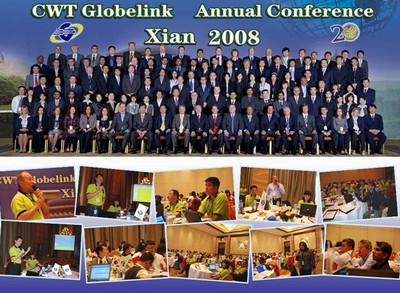 More than 100 delegates from Globelink offices & agents attended CWT Globelink Annual Conference 2008 in which was held in Xian this year.

During the conference, not only information were being swapped, ideas being explores & goals being set, but also lots of fun during the Dinner Party where participants dressed up in their intriguing and colorful national costumes.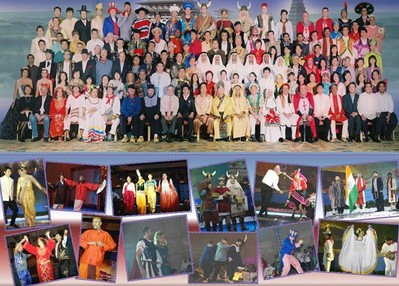 With great enthusiastic participation in the costumes parade by the representatives of various countries, it brought the event to a climax on that night. This made one of the best attended Annual Conferences in years to many of the participants!

All our participants brought back many beautiful & unforgettable memories including their visit to the most famous Museum of Terra-Cotta, Warriors & Horses of Qin Shihuang in Xian over the weekend.
You Are Here
NEWS
Quick Links