News Archive 2009
JANUARY 2009 :

Chairman's Message

The year 2008 has been more than a challenging year. The collapse of the US financial system had resulted in a world crisis and recession. The reduction in global trade volume caused much excess in shipping capacity and reduction in shipping rates. As part of the sea freight community, we will also be facing reduced volume and stiffer competition in the coming year.

As we shared during the Annual Conference in Xian, while we anticipate threats but we also see opportunities in 2009. Some smaller or even medium size operators may be forced out of the market. The reduction in cargo volume may generate more LCL volume due to inadequate FCL load. This is the time for the survival of the fittest.

I firmly believe CWT Globelink group, together with our partners in the network, are well positioned to capitalize on our strength in this changing market. We will continue our strategy in growing as an Asian leading consolidator. More emphasis will be placed to secure international freight forwarders accounts. We will continue to expand our network despite of the unfavorable market situation as we believe strongly that a good network will differentiate CWT Globelink from our competitors.

I am confident that in time of crisis, our group will be able to demonstrate its fortitude and character, yet all the time remaining faithful to our core values. Given our strength in unity, we must heighten our market presence, improve our visibility and gain market share. We will re-look at our fundamentals yet forge new innovations. In balancing between cost management, we will not hesitate to invest in the future. Going ahead you will be able to hear more from the group with regard to more new initiatives.

We have celebrated our 20 th anniversary this year. We have managed to come this far only because of the support and dedication of every one in the CWT Globelink family and in the CWT Globelink net work. I would like to take this opportunity to thank all of you for your continual support.

At the same time, we need to work much harder and smarter as we will be facing more challenging market conditions, competitions and world crisis in the coming year.

Wishing all of you happiness and success in the New Year!
FEBRUARY 2009 :

Annoucement
GLOBELINK WW, BANGALORE NEW CONTACT NUMBERS

New telephone numbers:-
Landline Numbers : 91 - 80 - 4213 1133 / 34 / 35
Export customer service : 91 - 80 - 4213 1132
Import customer service : 91 - 80 - 4213 1136
Fax : 91 - 80 - 4213 1137

CHANGE OF OPERATIONS IN AUSTRALIA

With effect from 27th January 2008, Melbourne will handle all import operations & documentation for Brisbane and Fremantle.
Please note the new email address for the Brisbane / Fremantle import operations is:
qldwa@globelink.net.au
P.I.C.: Kay Jeong

CARGO DESCRIPTION MUST BE IN SPANISH FOR SHIPMENT TO HONDURAS

Please take note that for future shipments to Honduras ; please make necessary arrangements to have all cargo description stated in bill of lading in Spanish as Honduras Authorities do not accept description in English.
MARCH 2009 :

Sailing Through The Storm – The CWT Globelink 5 "C"s (Part 1)


Global recession has put carrier rates slumping down to historically low and USA/Europe has triggered record drop in their imports since the "Great Depression" in 1930s. Consumer Confident level has dropped and purchasing power by the buyers within each region is going to deteriorate further. Global financial system has crippled, banks are not lending and cash flow within every organization reminds very tight. This is what we have been hearing almost everyday.

Situation may be worse for the rest of 2009 and beyond. The economies of most industrialized countries in North America and Europe are now expected to descend into a recession over the next few years. We will now be on a rockier economic sea for the next few years. Throughout this we need to stand tall, be realistic about the conditions we are facing and building a better future on our current strength, while turning threats into opportunities. Therefore, we need to manage the internal ( C ost and C redit C ontrol) and external ( C ompetitiveness) conditions and put them in competitive edge in surviving the storm. We must continue to excel and continuously having C apability building in creating logistics result for all parties.

With this, the management of CWT GLOBELINK GROUP now brings to you the 5 "C"s to focus on in this challenging market. They are:
1. Customer Service
2. Competitiveness
3. Cash/Credit Control
4. Cost Management
5. Capability Building

We will introduce to you each "C" in our monthly issue and elaborate more on the subject matter, beginning with Customer Service for this issue.

Customer Service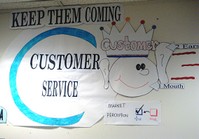 With ever changing world, CWT GLOBELINK will always move with the time and strategy in ensuring fulfillment in the global arena. And only by understanding customers' needs and requirements, will put CWT GLOBELINK as a leading global player. This is by "Going the Extra Mile" for the customers and creating ownership for them in using the services. Therefore, a strong customer service team that has full knowledge of our products will create these value-added services to allow us to "A.C.T" immediately. This is by providing A ccurate, C omplete and T imely information to the customers and, be comprehensive and expeditious in service orientation.

However, only equipping our customer service team with the necessary tools may not achieve the intended result. There need be a change in the mindset of our staff in their service to customers.

Customer Services is not confined to those in the forefront such as Sales & Customer Service Officers, but rather the entire service chain which include even the operations & those behind the scene. Everyone plays a role in this service chain and what the sales sell is borne out by each and every staff in the organization.
Rather than offering a standard product, we focus on meeting customer needs by customizing our services. We should listen hard to customers' requirements and feedbacks, and to serve our customers with a wide smile. We have one mouth and two ears and one heart for good reasons. We listen twice as much as we speak and serve with a passion.

The end result must be a heightened level of customer satisfaction, which makes them come back again and again. We strive to achieve the services that even our competitors talk about and customers are willing to refer us to their peer.
APRIL 2009 :

Sailing Through The Storm – The CWT Globelink 5 "C"s (Part 2)

In the previous issue, we touched on being customer oriented by "Going the Extra Mile" to increase the level of customer satisfaction. This month, we will focus on staying competitive in today's ever dynamic NVOCC market place.

COMPETITIVENESS is the ability and performance of a firm to sell and supply goods and/or services in our market by providing adequate returns on the resources employed. Particularly in NVOCC market, we often relate competitiveness with the lowest LCL rates. This is a common misconception. Competitiveness does not often only mean the cheapest price. Interestingly enough, competitiveness has less to do with price than it does with value of the services we are providing. However, if we are able to provide competitive LCL rates and premium services to our shipper that is achieving COMPETITIVENESS excellence.

Our business is a volume game, more so in today's competitive environment sustainable help to achieve more volumes service reliability, consistency and the economics scale in terms of an efficient load factor. One golden rule in maintaining competitiveness is to focus on our client. The fundamental essence of competitiveness is to develop long-term strategic relationships. In our industry, that means creating value for clients, in addition to offering competitive LCL rates. There should be more direct services, reduced roll-over of cargo, ability to handle different types of cargo and one-stop solution center to our shippers.

We could explore and look into our current customer service methodology (Part 1 on Customer Service), personnel retraining, to maintain a pro-active business outlook. Externally, we need to stay relevant to the market and equip ourselves with the latest market information. There should be a regular review of our products and services to meet the market requirements.

Obviously, NVOCC industry will continue to evolve and with that, business will get tougher every year. With the reality of challenging times, shrinking revenues and tougher competition, maintaining competitiveness is not an option. Thinking out of the box is a service industry and service means people-clients respond to people who are empowered and energized.
MAY 2009 :

Sailing Through The Storm – The CWT Globelink 5 "C"s (Part 3)
Cash and Credit Control

1. Customer Service
2. Competitiveness
3. Cash/Credit Control
4. Cost Management
5. Capability Building

In the previous issues, we discussed about Customer Service and Competitiveness. To recap , Customer Service relates to being customer oriented by "Going the Extra Mile" to increase the level of customer satisfaction while Competitiveness is the ability and performance of a firm to sell and supply goods and/or services in our market by providing adequate returns on the resources employed, having the correct mind set of being pro-active and aggressive.

In this issue, we will move on to CASH / CREDIT CONTROL. Cash plays a major role in all aspects of our lives. It is also a vital component of any profit-generating organization. An organization's assets and business generate revenue, which in turn generate cash inflows. These cash inflows are used for several purposes: to pay creditors, compensate employees, reward shareholders, provide for asset replacement, and invest for future growth.

Cash is unique because it is a single asset that is readily convertible into any other type of assets. However, cash is also the asset that is most susceptible to fraud and abuse.

Cash is King , something we should always bear in mind even in our own private finances. Business wise, in a normal situation, we need to have very tight control over the credit terms of our customers as well as our agents. Collections must be very prompt. Delay in payment by our customers means loss of revenue for the business. But unusual times calls for unusual measures.

The current global economic and financial crisis will inevitably put pressure on our cash flow. Our customers will be slower to pay, more bad debts are likely to come about and banks will be less ready to extend overdraft. There will be conflicts between departments, that is, sales will find difficulty to get orders and therefore may have to consider relaxing rules by giving longer credit terms. Finance, in times like this, would want to tighten up credit control procedures and reduce risk caused by extended credit. Therefore, management has to ensure a balanced approach by having adequate control and safeguards in place while ensuring business continue to sustain. A balanced approach will entail studying the credit worthiness of customers before extending credit terms.

Prompt responses and resolutions of operational and billing disputes. Unnecessary delays always result in a cost to the firm.

We must continue to secure better credit terms with our Suppliers. It is in the nature of doing business that we should always be looking into reducing cost and increasing revenue.
JUNE 2009 :

Sailing Through The Storm – The CWT Globelink 5 "C"s (Part 4)
CAPABILITY BUILDING

1. Customer Service
2. Competitiveness
3. Cash/Credit Control
4. Capability Building
5. Cost Management

In the real time economics of the future, one thing and one thing only will provide the key to future performance— Capability . Companies which cater for building capability in their future development will survive and grow in the coming years as turbulence and accelerating changes erode business models in fast time.

Building capability starts with the individual and is compounded exponentially as it spreads to work groups, teams and finally organizations through a network effect.

The essence of Capability Building hinges on the 3 A's:-

• Aptitude – employee must have the skill set, ability and passion to Perform and deliver quality work standards as well as be an asset to the company.
• Attitude – employee must have the proper mind set and the right perception of the company's vision and goals in going about their jobs.
• Altitude – employee must not take a myopic view on their job but always be mind full of the big picture and the helicopter view. Their outlook must be of one that focuses on the greater purpose and long term benefit of the company.

Job Rotation enhances Capability Building in that it allows for individual to understand other job component of the company infrastructure. It brings about a widening of knowledge of the work process, better coordination and hence efficiency in getting work done in the quickest manner with optimal cost.

Capability building and Organizational Learning can help improve collective performance by getting each individual to take ownership of their own Corporate Responsibility challenges and issues and find creative solutions that can be shared with other offices.
JULY 2009 :

Sailing Through The Storm – The CWT Globelink 5 "C"s (Part 5)
COST MANAGEMENT

1. Customer Service
2. Competitiveness
3. Cash/Credit Control
4. Capability Building
5. Cost Management

The term cost management is widely used in business today. Especially during the current economic and financial crisis is impacting every large or small organization, and across every sector from automobiles to garment manufacturing, property development to retail and even logistics sector. Causing every company to focus more on cost management and streamlining their overheads and making efforts to reduce daily operating costs. To elaborate further, COST MANAGEMENT is the process whereby companies use cost accounting to report or control the various costs of doing business. Management and managers use this cost accounting to support decision-making to cut company's cost and improve profitability.

Cost management has 3 broad focuses. One aspect is to plan and control decisions that increase value for customers and lower costs of products and services. By offering good LCL ocean rates to our shippers and relating to our 2nd "C", to stay relevant and COMPETITIVE in the respective local markets. With this cost advantage, we will further enhance it will good CUSTOMER SERVICE (1st "C") to entrench our shippers for long-term business relationship.

The second aspect is to plan and control of cost that were linked with revenue and profits. We often called it as "Direct" cost. From our studies, 61% of the total cost comes from Carrier related cost, 11.4% are CFS related costs and 8.1% comes from Transportation related cost. Therefore, proper control, reduction and managing of direct costs give the most significant benefits and directly impacting the bottom-line. We need to continuously engage the carrier for best rates and to improve our current terms and conditions with our supplier/contractors. For a service we sold for a dollar, our profit may be 10, 20 or 30cents. However, if we can cut our cost by a dollar, we will be saving and directly earn this dollar.

The last aspects will be overheads ; about 70% of our overhead costs consist of staffs' pay-roll and related cost. Human capital is our biggest assets and we need to drive this industriously and intelligently to produce highest productivity level. We can involve existing staffs for new projects or development, practicing job rotation and staffs re-deployment ensuing to productivity with the same costs. Moreover, reviewing and scrutinize traveling, printing and stationery, telephone-communications, utilities, postage and courier etc. We need to take ownership of cost management and to cut down on unnecessary printing and reduce wastages on utilities. Remember, "A dollar saved is a dollar earned"

We are now at the final issue of "SAILING THROUGH THE STORM". The 5 "C"s is not practiced in isolation, but inevitably intertwine with each component. To be more macroscopic, it is also an integral part of general management strategies and implementation in creating a top global NVOCC company with a common vision of

• To earn the ADVOCACY of our customers
• To gain the ADMIRATION by our competitors
• To exhibit PRIDE as a Globelink employees.

Together we shall ride the tide and emerged stronger to realize our dreams THE GLOBELINK VISION.
AUGUST 2009 :

Globelink Uniexco on its 3rd year Golf Tournament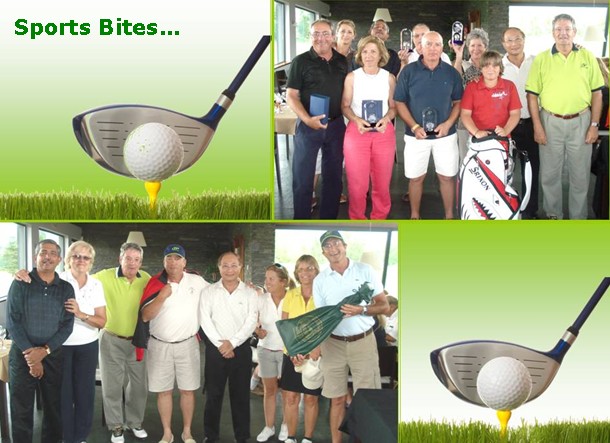 On 10 th July 2009, Globelink Uniexco organized its 3 rd year Golf Tournament which is held annually in the valley of "La Cerdanya" ( Pirineos Mountains ). Mr. CW Tan, our Executive Chairman, was invited to participate in this event. 60 enthusiastic golfers turned up for the friendly tournament which serves not only to pitch the enthusiastic golfers' skills, but from the business perspective – offers an excellent opportunity and platform for networking. Well done Globelink Uniexco for organizing a successful event!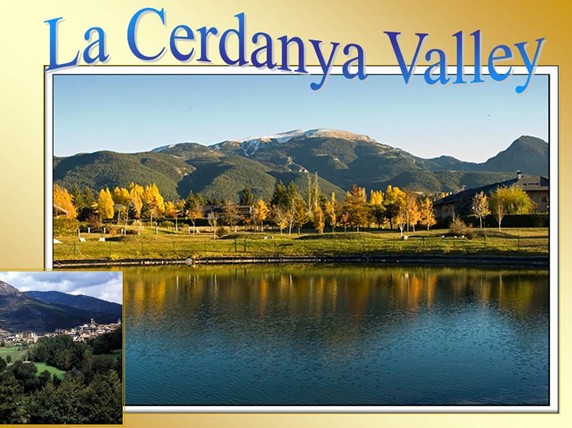 Brief description of the La Cerdanya Valley

The most westerly and the most mountainous region of the Girona province, La Cerdanya is best known for its Pyrenees ski resorts. The mountains have created a natural border area which today separates Spain from its neighbors, France and Andorra . Popular with tourists seeking mountain and adventure sports, there are some isolated spots to be found in La Cerdanya as it is not the easiest of places to reach and is fairly sparsely populated. Part of the beautiful Cadí-Moixeró national park is located in La Cerdanya, characterized by sheer cliff walls and craggy outcrops that drop into deep, closed off valley floors.
SEPTEMBER 2009 :

Online Booking
Online Booking

We are pleased to announce that we have officially launched our booking online with effect from 1st of July 2009.

Please continue to book your cargo with us to stand a chance to win your dream holiday and more. The higher the bookings the more chance of winning.

Online Booking
OCTOBER 2009 :

New Key Personnel in CWT GL Singapore
CWT Globelink welcomes Mr. Avery Tan aboard as the new General Manager of the Singapore Operation.

Mr. Avery Tan, graduated from the National University of Singapore in 1994, and started a career in Port of Singapore Authority (PSA) doing Container terminal operations and container yard planning. Subsequently, he had a brief stint in the PSA HQ doing strategic planning. Thereafter, he joined MSAS Global Logistics(or EXEL Singapore) to take care of the Seafreight Department comprising operations( import, export FCL, LCL consol), customer service, and sales and marketing. Prior to joining CWT Globelink, he was with YCH Global Logistics taking care of the Freight Division comprising Seafreight, Airfreight and Cross Border trucking.

Mr. Avery had a vibrant, challenging and meaningful career in the freight industry for the last 15 over years and look forward on contributing to the further growth of CWT Globelink.

Interests: Enjoy watching and playing football. He is a strong supporter of Manchester United! And also gives his full support to the England team. On leisurely weekends, Mr. Avery enjoy Jogging and listening to Chinese songs .

"Human talent is our key resource. We already have a good team on hand; my aspiration is to be able to develop my team to their fullest potential and in so doing, propels CWT Globelink Singapore office to the next lap as well.
There exist limitless opportunities in every industry. As long as we have an open mind, we will be able to open up new frontiers."

Regards,
Avery Tan
General Manager
Singapore Office

We all wish Mr. Avery success in his new endeavors!
NOVEMBER 2009 :

Heavy & Light Globelink Egypt Trucks


1. One small truck for LCL shipments.
2. Two heavy trucks SHACMAN for LCL containers and join FCL business.
3. Four new Mercedes Benz heavy trucks for FCL business.

These are Globelink Egypt Trucks that has been recently invested. Their objectives are to Increase services that they offer in Egypt market & to find new sources of revenue, Self-reliance in all transport and non-use of external transport contractors. Handle full consolidation containers transferred from Alexandria ports to Merghem bonded warehouse for unstuffing and returned empty containers from warehouse to port. (About 45 Trucking order per month, trucking order rate is138Usd).

Another purpose is to handle the forwarding department FCL trucking business and all on carriage orders from agent and new customer's polarization through these new services to deal with the company.

Achievements

Globelink Small Truck commenced since January year 2008
- 161 Trucking orders has achieved from Jan up to September 2009
GLobelink first two heavy trucks commenced its operation since September 2008
- 600 Trucking Orders has achieved from Jan up to September 2009
Globelink four new heavy trucks were bought on 24 August 2009 and commenced its operation on 15 October 2009
- New investment in 2009 were on preparation for further revenue and Expected trucking orders to be achieve in year 2009; 1440 Orders.
DECEMBER 2009 :

Annual Conference 2009, Seoul Korea

CWT Globelink held its 2009 Annual Conference in Seoul, Korea. A total of 127 delegates from Globelink Offices and 64 agents attended the conference.
This year's conference was attended by the largest number of participants as compared to previous years.

During the conference, CWT Globelink announced the expansion of our Dubai office – GL WW Westar new office in Kuwait.

Mr. Tan Choon Wei, CWT Globelink Group Chairman also shared on the group's business strategies and directions for the forthcoming years. The depicted ideas will help the group work on a common platform.

A few new agents have joined in the conference this year. The four days discussion provided excellent opportunities for the participants to exchange business ideas to strengthen mutual ties, foster better understanding of the market condition in each territory and move unanimously towards achieving a common goal.

To all the delegates, Well done and we'll see you next year!
You Are Here
NEWS
Quick Links